Several years ago, I was selling at an indoor vendor fair around the holidays. A boy and his dad came into my booth and asked about shirts for bigger kids. The boy was 9, maybe 10, maybe a little older. I had just expanded into bigger kids sizes, but I was always careful to have stereotypical "boy" and "girl" designs and colors.
The boy and his dad looked through the shirts. The boy chose a blue shirt with a flower on it. Dad didn't bat an eye. He didn't ask, "Are you sure? You don't want a truck one?" Nope. Dad said, "We'll take this one!" They paid for it and left. 
In an age when kids are still directed towards traditional toys, roles, and colors, it was heartening. I am frequently told that my red dye is too pink because it's not a solid red – and therefore not an appropriate color for a boy. Or that a baby's father may not like it if his son wears something purple or turquoise blue. 
People attach meaning to color, and if someone is uncomfortable with my shade of red – or my blue, which frequently comes out with flecks of red in it – I respect that. I try to help them find something they might like better in another color, maybe green, yellow, or dark blue. I remind them that I can make them something custom for them in the design, color, and size of their choice.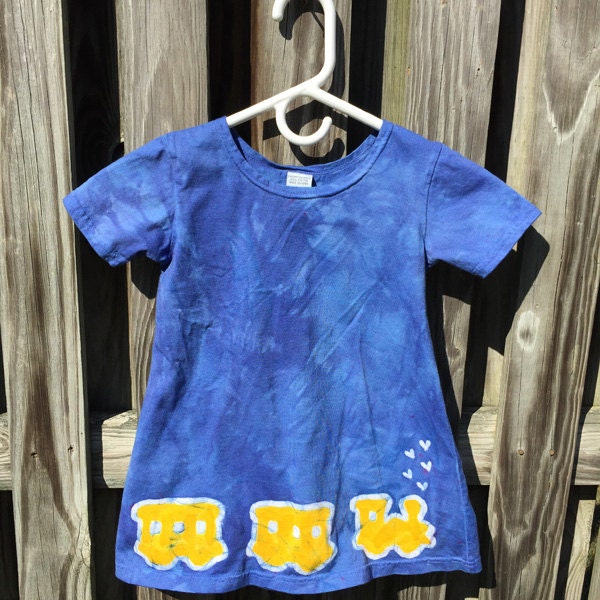 But I am honest, too. When people ask me if I think purple is OK for a boy or if blue is OK for a girl, I say yes. I don't think colors have a gender; they're just colors. My husband likes purple. He's got a pink button-down dress shirt that he wears to work. Until a couple of years ago, my son's favorite color was pink. He wore pink Crocs and asked me to make a pink shirt for his sixth birthday. He recently saw a turquoise shirt with a pink butterfly that I had made to sell. He loved it and wanted one in his size. It's one of his favorite shirts in the summer. 
And while I like pink, it's not my favorite color. My favorite color is blue and has been for a long time. (As a child, I made a new year's resolution one year to change my favorite color to gray. It's one of my parents' favorite stories to tell.)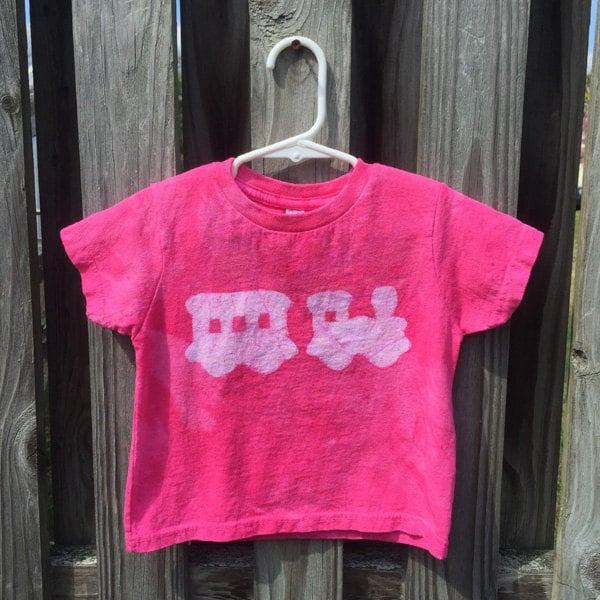 I started Peace, Baby! because I was making cute clothes for my son, and I wanted to share the joy we got out of them with other kids. I'm not lying when I say that I "design for fun." Nothing makes me happier than to hear from a parent whose child wants to wear their batik every day. I am delighted when I hear the shirt must be slept in. It means I have accomplished my goal: I made a shirt that made that child happy. 
And if that's a pink shirt with a garbage truck for a little girl or a blue flower shirt for a little boy, so be it!