After questions about sizing and designs, the question I hear most at in-person events is:
"Do you have anything for dogs?"
My answer for years has been, "No, sorry" -- until today!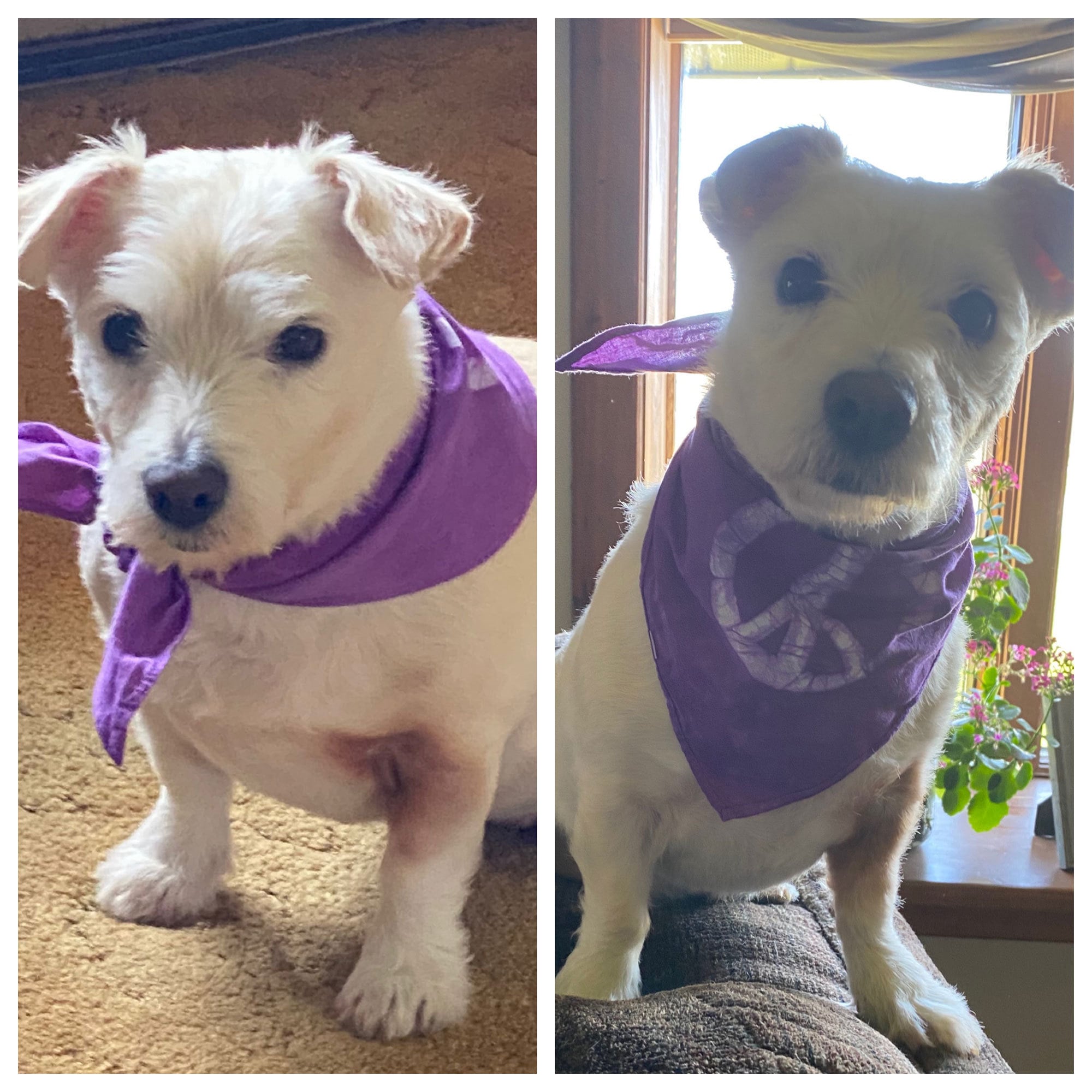 Dog bandanas are now in the shop! I'm so excited to bring you these cute little scarves. Each is made of lightweight 100 percent cotton. I dye them in my bold colors, and I can do nearly any white design that you see in my shop. (More multi-color designs on these coming soon!)
The scarves measure 22x22x29, and they're a single layer of fabric. They're cute on little dogs, like Lola, shown above, and bigger dogs like Juniper, shown below.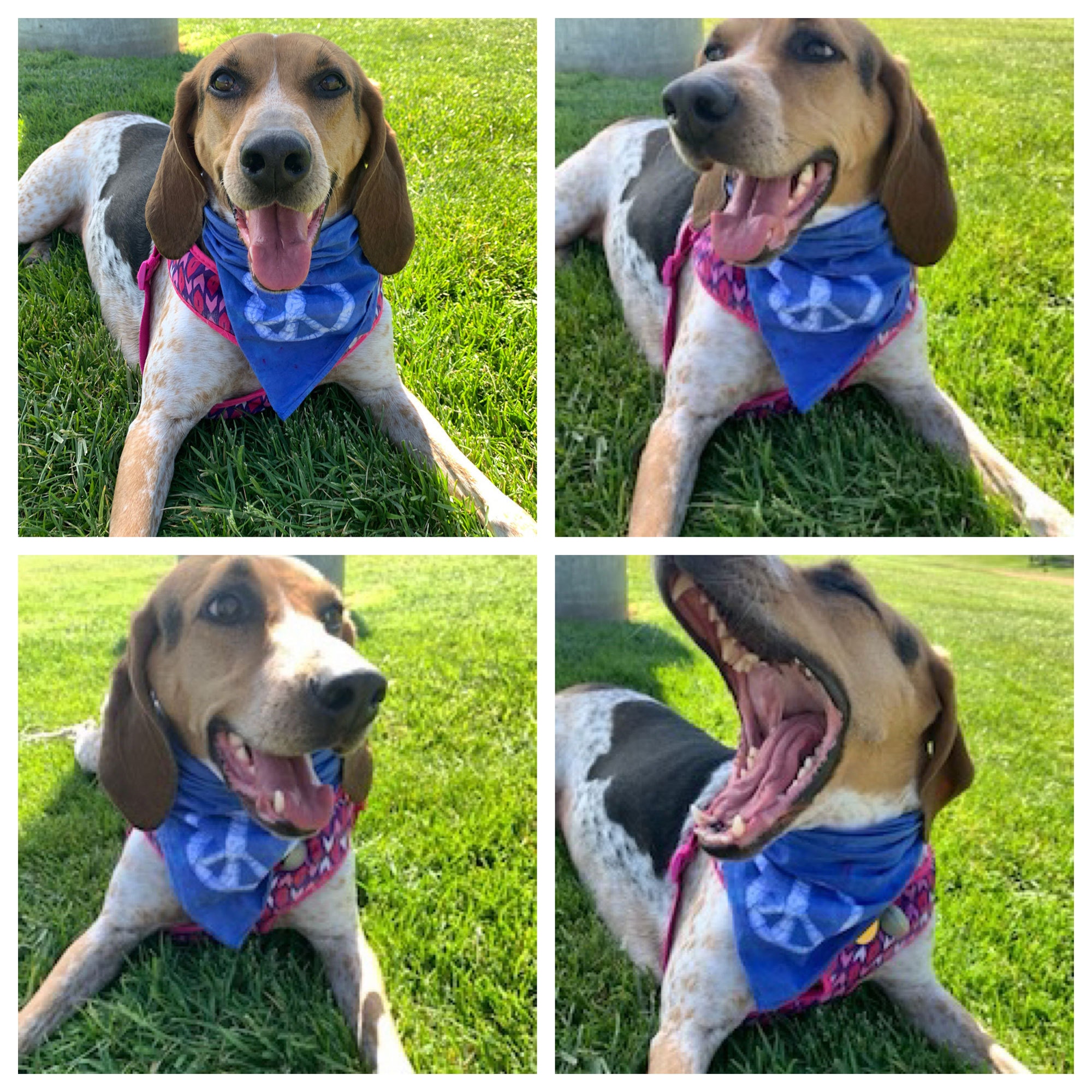 And, these scarves don't just have to be for your favorite pet. They're big enough for humans to wear as a neckerchief or hair scarf. If you fold them over, they could be a face covering following CDC guidelines for multi-layer face masks. (Details here:  https://www.cdc.gov/coronavirus/2019-ncov/prevent-getting-sick/diy-cloth-face-coverings.html.)
I've got a few doggie scarves listed in my online shop now ( https://peacebabybatiks.com/shop/28685939/dog-scarvesbandannas or  https://www.etsy.com/shop/peacebabybatiks/?section_id=28685939), and I will be adding more in the coming weeks. What can I make for your pampered pup?
_________________________________________ 
Follow me for the latest news and more! I'm on: Facebook | Twitter | Instagram. 
Join my email list for news, coupons, and more! Enter your email address and click "Subscribe" at the bottom of this page.