We don't eat as many eggs as we used to, so when a paper egg carton crosses my path, I save it. Styrofoam cartons get returned to the local farmer we occasionally buy eggs from; paper cartons are a bit of a treasure. 
When I get them, I think back to this craft my son and I did when he was littler. Chances are pretty good I saw the wreath idea on Pinterest, but it's kind of a no-brainer, so I never went back for the directions. And once you've been through these instructions once, you won't need them again either.
Materials:
Paper egg cartons
Paint
Paper plates
Hot glue
Ribbon 
I began by cutting the egg cups apart. Some of them made cool tulip-like shapes. The next time around, I think I'll trim all of them to look like these. They're more flowerlike than the other cups. I made a wreath base from a paper plate and painted it green.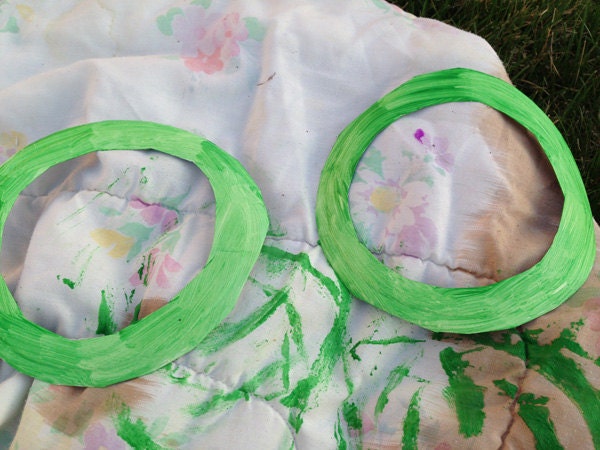 My son and I chose the colors we wanted, and we went nuts painting. The weather cooperated, so we took the show outdoors.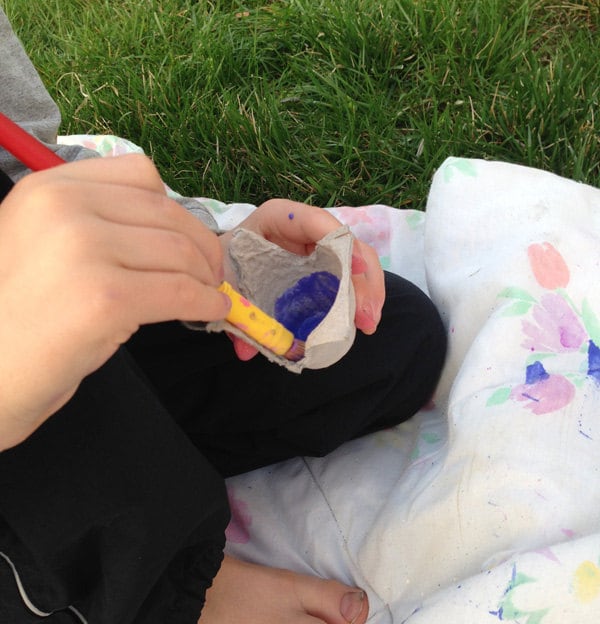 I love how they came out! My son even went around our yard to get inspiration from the flowers growing in our landscape beds. Daffodils, hyacinth, and tulips are blooming this time of year, so he had lots to look at. They definitely influenced his color choices.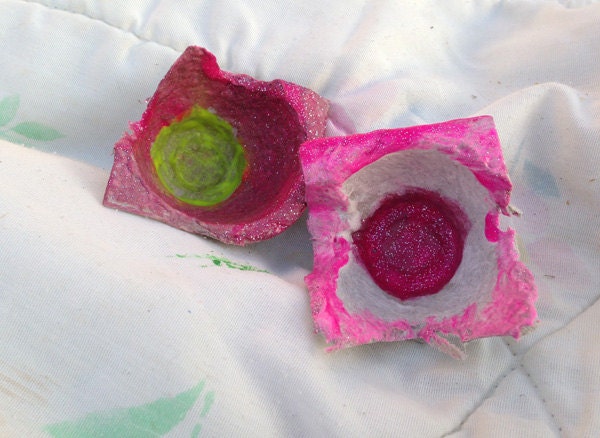 A few days later, we were ready to glue. Nine egg cups fit around the circles I had cut for the wreath bases. I hot glued them on to ensure they would stay. Punch a hole for a ribbon hanger, and you've got a great gift! Or, like we did: One to keep and one to share.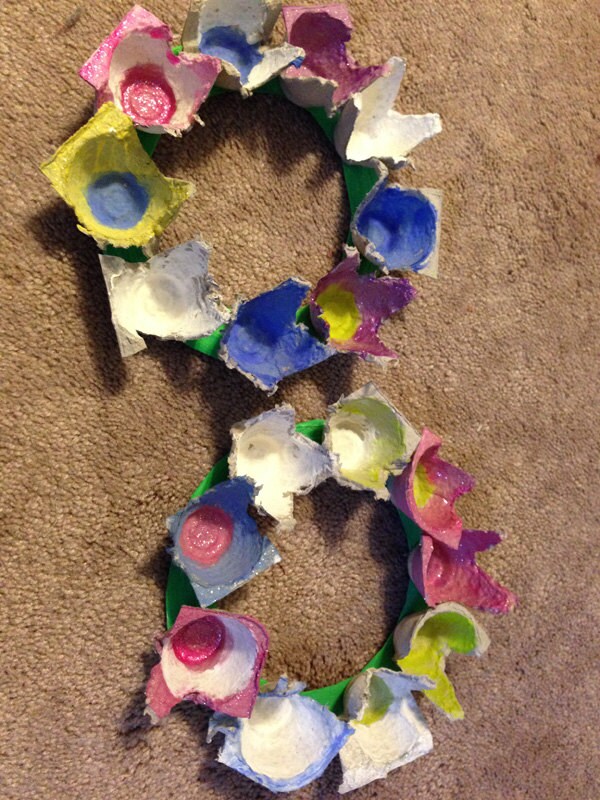 Follow me for the latest news and more! I'm on: Facebook | Twitter | Instagram | Pinterest | Tumblr. 
Join my email list for news, coupons, and more! Enter your email address and click "Subscribe" at the bottom of this page.